On premise or in the cloud
What software do you need for your company?
That depends on your industry. However, you probably need a combination of different business areas – from human resources to accounting and sales.
In many cases, individual software development is unnecessary in these areas – especially if you are a small or medium-sized company.
So we have implemented the topic at our own company – twentyZEN GmbH.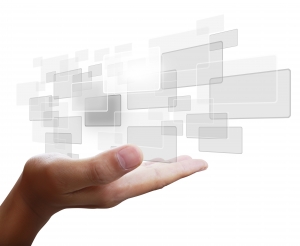 Which criteria do you set for your business software?
We founded twentyZEN in 2012. Since then, we have analyzed software solutions – especially cloud applications – in great detail by ourselves. The following criteria were important to us:
A largely integrated solution – we don't want 10 isolated applications from different providers.

A minimum of flexibility in the design of the software – instead of rigidly specified processes.

Consideration of the requirements of the Federal Data Protection Act, in particular for commissioned data processing.

A good price/performance ratio with a cost model that adapts to our needs.

Easy ways to work with our external partners.
Podio – the perfect basis for business software
During our extensive research we became aware of Podio. The platform fulfills all our requirements. We have been using Podio for years now and have come to love the cloud platform. We have developed and perfected our application templates step by step.
No wonder that we have built up a lot of knowledge in dealing with Podio. Since 2015 we are a certified Podio business partner. By the way – Podio is a European company and has been part of Citrix since mid-2012.
Get started quickly with our Podio templates and support
You can benefit from our knowledge and our prefabricated Podio applications. We have already mapped most of our internal applications with Podio.
Your desired field of application is missing? We would also be happy to implement your individual application for you.
Account Book

Market Research

Marketing and PR
Product Management

Relationship Management

Sales Management

Client Support
Your benefits when you start with Podio and us
Work better together
With Podio you can combine different topics. This creates many advantages in everyday work:
For example, you can see at a glance which customer has been interested in a new offer for a long time.

Let your applicants fill out a Podio application form on your website.
Prioritize the tasks in your product management according to actual customer demand.
You'll be amazed at the new ideas you develop by using Podio.
Save time
A lot of time and effort is required for a thorough market research for each individual business topic. Certainly there will be a provider in every area who can do something better than a Podio app. On the other hand, there is a platform with which you can implement and connect all topics.
With our support you can work more efficiently in a very short time than today.
Save license costs
Consider briefly the well-known providers that come to your mind as specialists for each individual area. Add up all monthly subscription fees for the cheapest edition. The amount will be far higher than the license costs of Podio. The most expensive package is 24 USD per user per month.
However, in most cases the package for 9 USD or 14 USD per user per month will be absolutely sufficient.
This is how we proceed with the introduction
In a detailed conversation we will find out which areas you want to start with. Then we set up Podio for your organization and install selected application templates at a flat rate. Then you use Podio and check whether further adjustments are necessary for your application. For these we will then prepare an individual offer for you. By the way: You can also make changes by yourself at any time. Your Podio is yours.
We are also happy to offer training courses for you and your employees. These can take place on site or via web conference.