twentyZEN is a fine concept and software agency
Consulting, solution design and software development for Cloud Computing
We are an experienced team that has successfully implemented a large number of innovative IT projects. We support you with advice from the first idea to the finished concept. With our know-how in the area of individual software development we ensure a successful implementation of your applications.
Our offices are located in Munich and Dresden. You'll find us everywhere.
Topics
Interactive Web Applications
We create new applications for integration with your backend systems.
Integration with the Social Web
We connect your applications with services and social networks.
Business Process Optimization
Analyze, improve and optimally support processes with applications.
Marketing Automation
Marketing Automation – as Software-as-a-Service or on your servers.
Citrix Podio Partner
twentyZEN is official Podio Partner since 2015. If you are looking for business software, we have another offer for you. We support you with the introduction of Citrix Podio – a flexible and powerful cloud application and automate many of your processes with Globiflow software, also a Citrix SaaS product.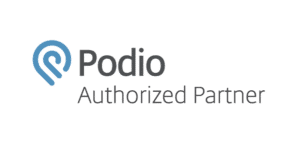 Mautic Partner
twentyZEN has been an official Mautic Partner since 2017. Mautic is an innovative marketing automation solution. Realize very individual and dynamic newsletters and marketing campaigns. Whether you choose to operate in the Mautic Cloud or as your own installation, we offer you support in the design, setup and operation.